Not Just Kicking & Punching But Core Values!
It's been a challenge for many businesses over the last couple of years, coping with pandemic lockdowns and flooding, but one business which has taken it in its stride, is Tao Core Musa Kwan Martial Arts in Tamborine.
The club motto's of "Always Train" has meant it has had to find new ways to work with students, even when it has been remotely via video classes on the club Facebook page.
A family oriented club, Tao Core has been operating since 2014, first starting in Tamborine, then Logan Village, and now Cedar Creek.
Tao Core's Senior Instructor Master David Jones said it has an emphasis on self-development and self-defence while still maintaining one foot in competitive sport for student development.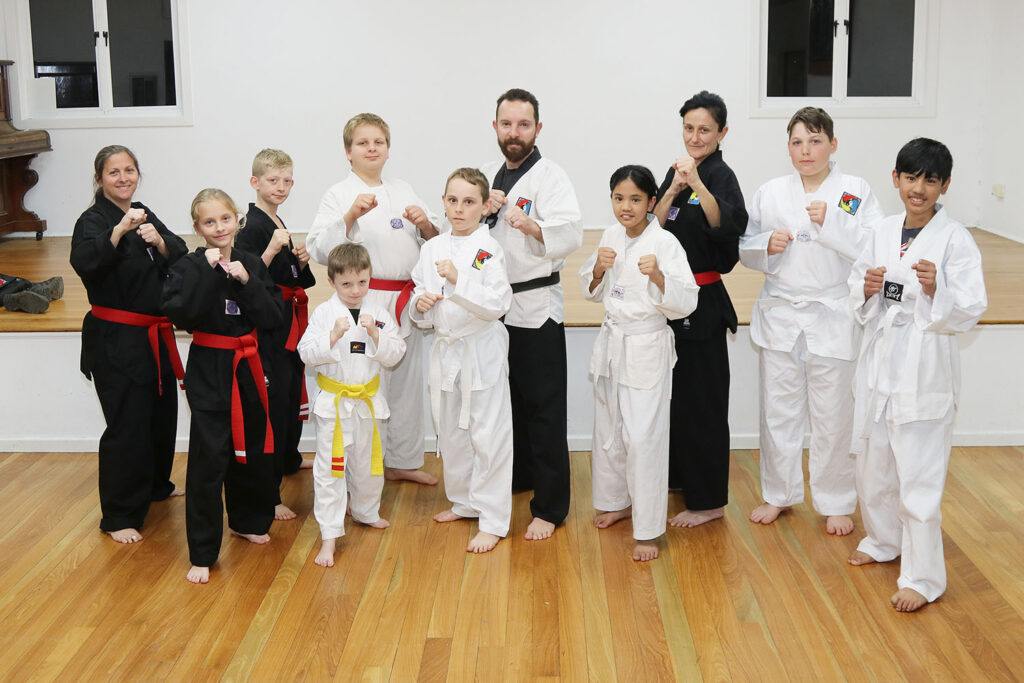 "In my past I have regularly competed in Competitions and Club Demonstrations and have been fortunate enough to train with some world champions/national coaches for sparring (fighting) and poomse (patterns/kata) as well as grand masters in both Taekwondo and Hapkido which I draw on these experiences in class to further develop our students' syllabus."
David Jones said Chambers Flat was part of his own training heritage over 30 years ago and his goal is to provide classes at all three locations so students have the option to train at either or all locations during the week.
"As a club we participate in some competitions organised by KTAQ (Korean Taekwondo Association Queensland) as well as Pan Pacific Masters Games (for over 30's), other club competitions, and also entered other charity-based events such as 1 in 5 Relay, and True Grit Charity Obstacle Race. Also some Community Event Class Demonstrations, including School Fetes, Wolffdene Firefighters Open Day, and Yarrabilba Community Open Day."
Classes are structured for students aged from 6 to adult with specialised grading syllabus for the junior students to help them develop at their own pace.
"Taekwondo helps teach not just kicking and punching but core values such as goal setting, learning to assist others on their own journey and representing ourselves in good manner when not in class throughout the community by following the 'Tenets of Taekwondo' which are: Courtesy, Integrity, Perseverance, Self-Control, and Indomitable Spirit."
Martial Arts Classes:
Tuesday:
Chambers Flat Community Hall – Taekwondo 4:30 – 5:30pm
Tamborine Memorial Hall – Hapkido (seniors) 6:30 – 7:30pm
Wednesday:
Cedar Creek Community Hall – Taekwondo 4:30 – 6:00pm
Thursday:
Tamborine Memorial Hall – Taekwondo 5:00 – 6:00pm
– Senior Taekwondo 6:30 – 7:30pm
Class cost is $15 per class with a discount for more than two classes trained in one week. ($25 for two classes in one week) and the first class is always free!
Contact David – taocoretaekwondo.com.au