Adopt-A-Dog From Precious Paws Today!
Meet Rusty! Rusty is a 3 month old English Staffy and an absolute delight! With his gorgeous fur pattern that enhances his big, dark eyes, it really feels like he understands his humans. Rusty is incredible with his human foster kids and is really great at leaving the grumpy cat alone! He has a super chilled-out nature, happy to play rough and tumble with his fur brother or just cuddle up with his little fur sister.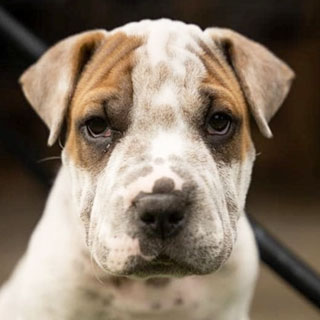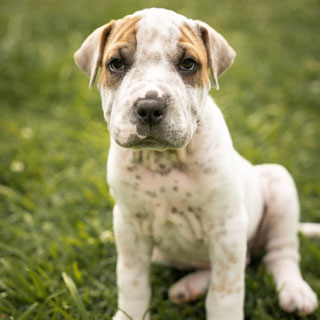 Rusty picked up toilet training quickly and sits for his meals. He also has figured out the cute puppy eyes to get the humans to pick him up for cuddles!
Rusty will grow to be a medium sized dog with the vets estimate to be around 15kg. Rusty boy is just an awesome puppy and will be an absolutely delightful addition to the right forever family. (Only applicants with another friendly dog will be considered.) You can find out more about Rusty here https://www.savour-life.com.au/adopt-a-dog/search-now/view/52694
3 month old ENGLISH STAFFY X
Sunshine Coast, QLD
* child friendly
* dog friendly
* cat friendly
* needs a dog buddy
ONLY APPLICANTS WITH ANOTHER FRIENDLY DOG WILL BE CONSIDERED