Local Firefighters Climb To Rhapsody Rooftop
At the Rhapsody Stair Climb held in September – an event held for first responders to raise funds for Firefighters Cancer Foundation of Australia in support of Australian firefighters and their families – local firefighters Grace McGhie, Cameron McRae, Paul Rutherford, Kieron Maynard, Damian McKee, Jessy Stanford, and Daniel Roberts represented the Tamborine Rural Fire Brigade and the Station 55 Yarrabilba Auxiliaries for the climb.
Each participant was required to raise a minimum of $300, a goal strong in each participant's mind as they climbed the forty-one floors to the Rhapsody Rooftop in full firefighting gear. Our 'team', the affectionately named 'Pyros Of The Caribbean', ending up raising just under $6K, which put them in top position for the overall group fundraising!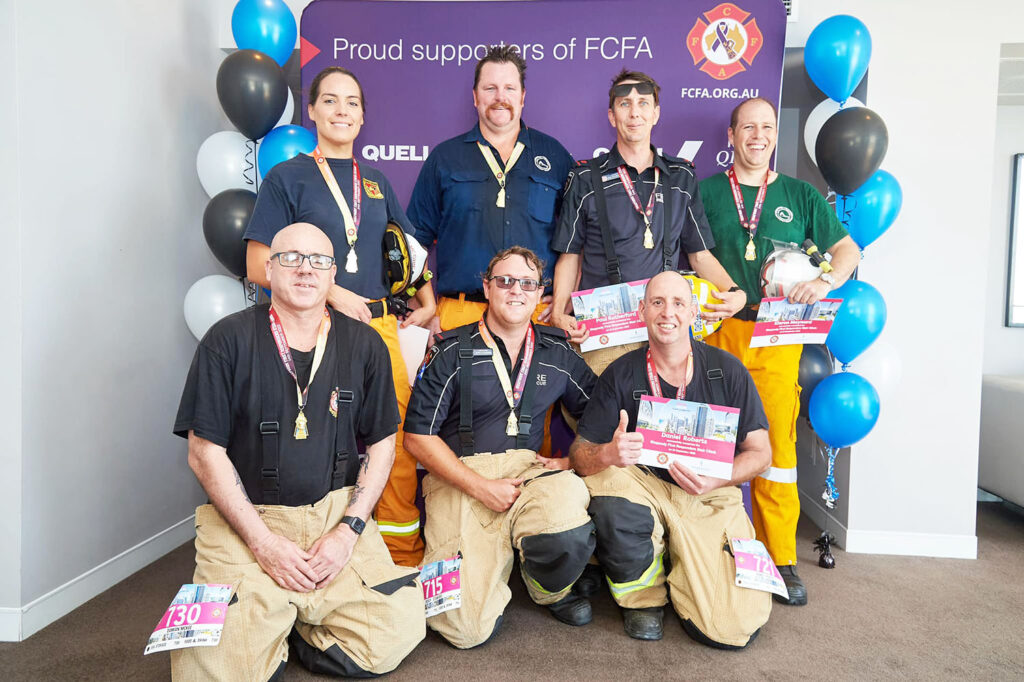 Good climbing team – you did the stations proud!