Team BOQ Beenleigh Support Orange Sky …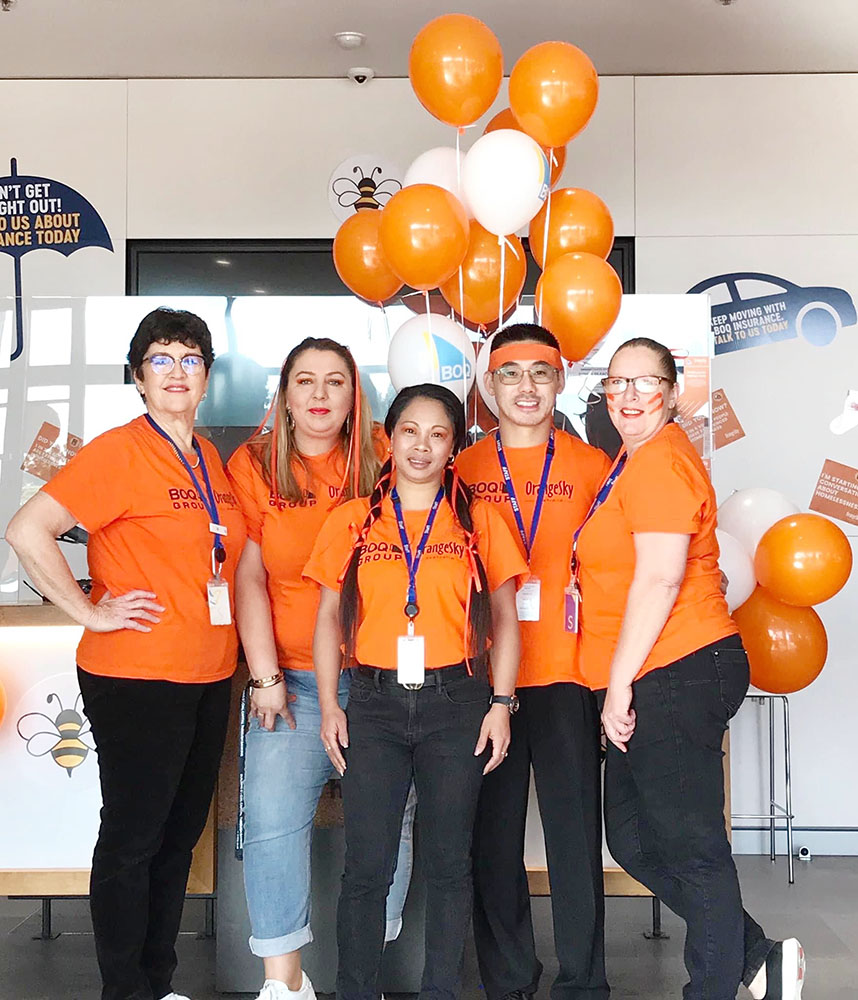 BOQ Beenleigh recently supported Orange Sky for a whole month with a fundraiser, and now it's about time to pack away the Orange Shirts, take down the balloons, finish the cupcakes, and put the Iddy Biddy Washer away. Raising $1500 for the charity, the BOQ team would like to thank both their local businesses for helping them out with raffle prizes and their incredible customers for support.
Branch Owner Manager Brian Managbanag said "It has been a great month and every dollar will make such an incredible difference to providing clean laundry, a warm shower, and non-judgemental conversations for our homeless!"
Orange Sky Australia helps to positively connect people experiencing homelessness through free laundry, showers and conversation. Thanks Team BOQ Beenleigh for your support!