Therapy Dogs Boost Student Wellbeing @ Hills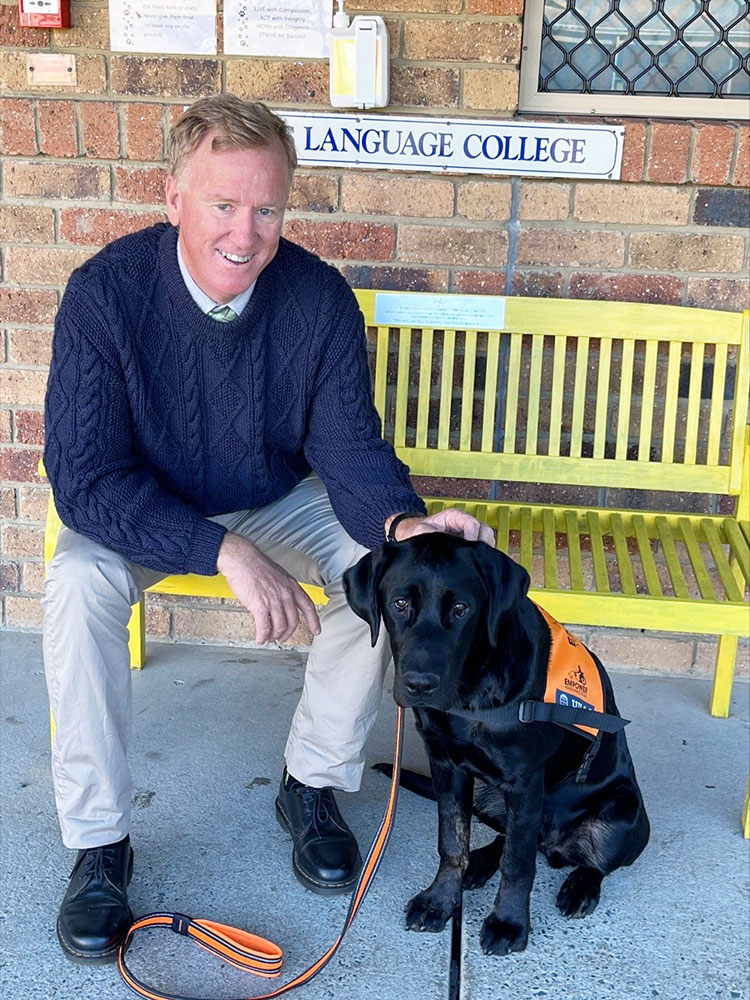 Hills International College in Jimboomba is taking a unique approach to student and staff wellbeing by introducing trained therapy dogs onto the school campus.

'Barney and May', the furry friends from Empower Assistance Dogs, joined the College campus in Term 3, making Hills one of only a few schools in Australia to have a certified Therapy Dog Program and trained therapy dogs.

Hills will also be the first school to have its staff be trained therapy dog handlers, completing the 'Animal Assisted Services Skill Set' course provided by Empower Assistance Dogs.
So, from easing anxiety to a generally better mood, Hills College Head of Wellbeing, Ben Pope, says the dogs will be of great benefit to student wellbeing and performance at school and beyond.
Barney and May have been bred and trained to work in a school environment to provide wellbeing to students, staff, and the Hills community. Our staff have been extremely well trained to help provide the maximum benefit to students and staff, as well as caring for Barney and May," Mr Pope said.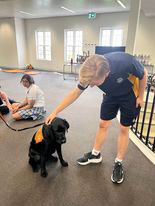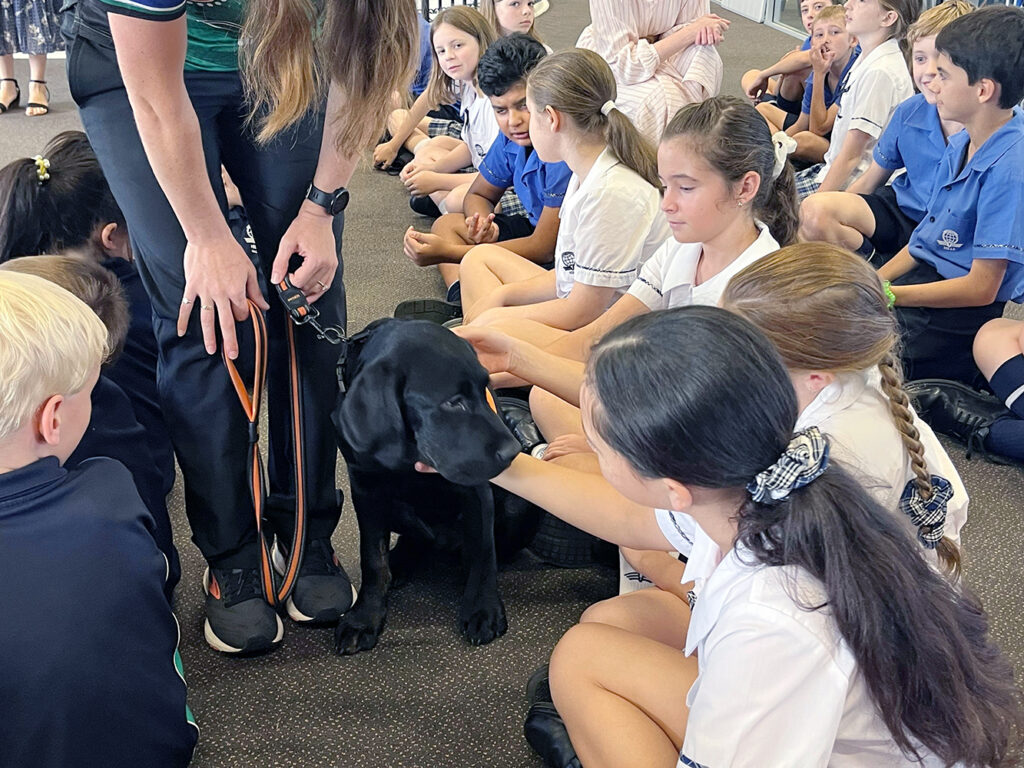 "Barney and May provide regular support to students who struggle with anxiety – whether from school or home conditions, or as a result of exam stress."
Mr Pope says the school is confident in the success of the program to boost student and staff wellbeing.
"With our diverse student population, we know the dogs will be able to assist our local, international, and dormitory students, and staff alike," he said.
Hills International College has enrolment opportunities for most year levels in 2023. For enrolment information, visit the website – https://www.hills.qld.edu.au/enrolment