Grunt Fitness Opens In Tamborine
Approximately four years ago – in sheds behind the Canungra Hardware – David Torrens commenced a family based gym known as 'Canungra Muay Thai'. The interest in the gym grew so much that it became too big and he had to move into another premises. David Torrens said "More and more kids kept coming, we got too big and so had to lease a building."
Four years down the track, the gym has moved again – to our local area of Tamborine and this time into sheds behind the Tamborine Hardware. David explains that Tamborine is a central area allowing people from all around, including Yarrabilba, Mundoolun and Jimboomba, to access the gym. The gym is now called 'Grunt Fitness' and includes a full weights section offering weight training as well as fitness.
Muay Thai is a form of boxing built on respect and discipline, designed for fitness, involving some contact with training techniques that can suit the whole family. Originating in Thailand, the Art of 8 Limbs is a martial art dating back hundreds of years and is now a recognised Olympic Sport. David has trained World and National Champions including his son Joshua who is a World Champion, and his daughter Samantha's partner Corey Nicholson who was about to undertake fighting for the World Title Fight Championship before Covid caused postponement until March 2021.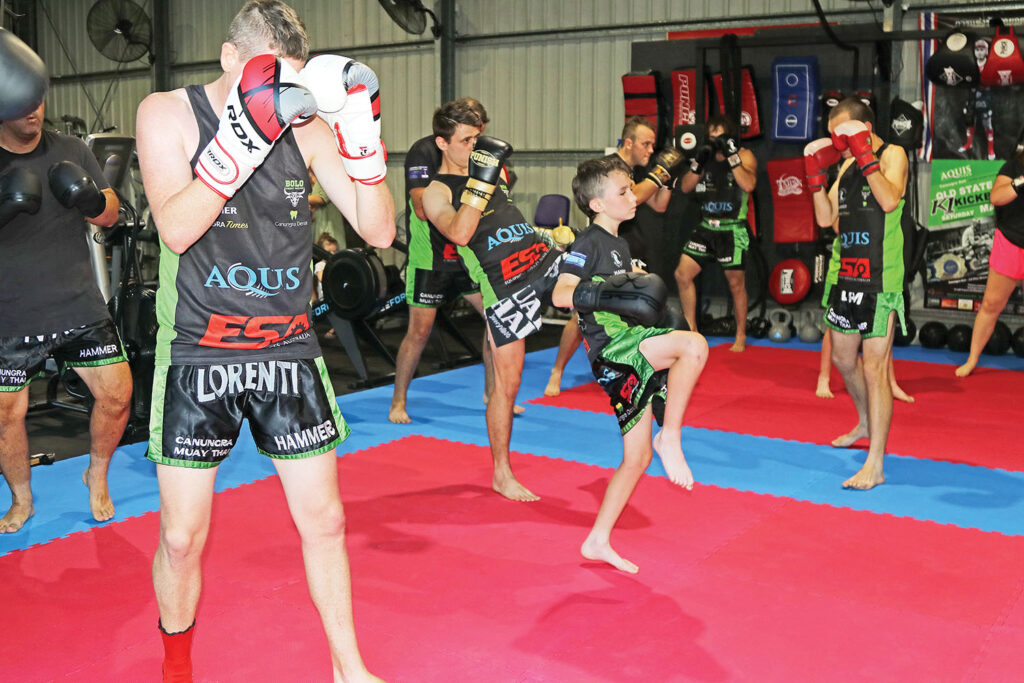 When asked why he does what he does, David said "This is my passion, what I want to do, bring the kids through so they can become so much fitter and stronger, particularly within their minds . With discipline and training, they become more switched on and can concentrate better. Parents tell me that their kids are even much better behaved. Anyone can do it, you don't have to be a fighter, we have all ages – and we have fun!"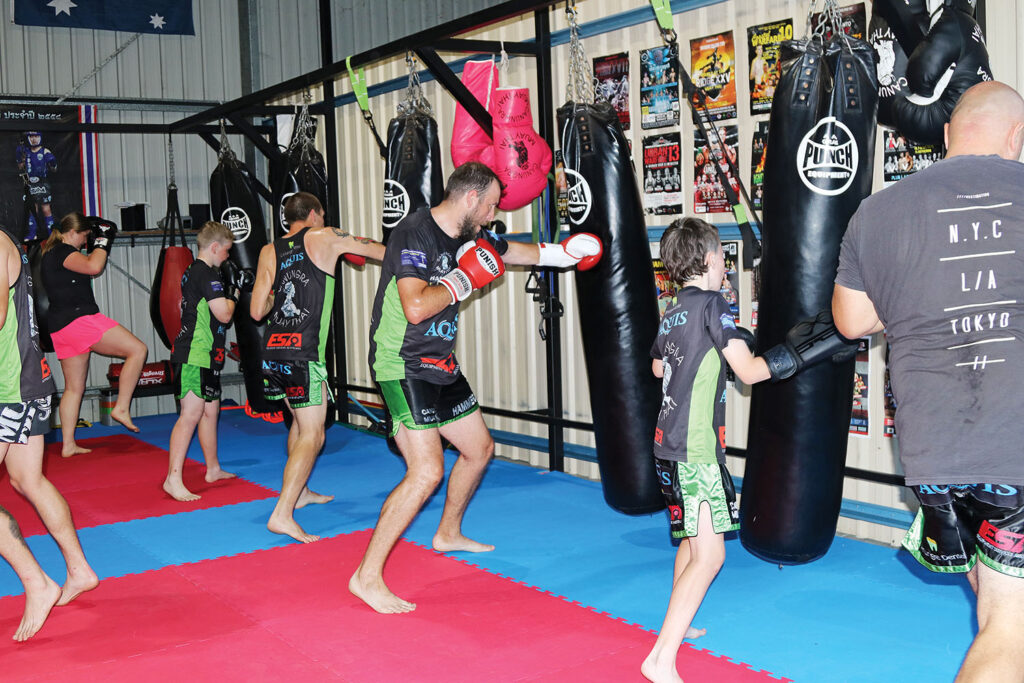 David also notes "Training is beneficial in many different ways, for example, we have one member, Phil Chadwick, who trained for a 3 to 4 month period and lost 30 kilos. We are very proud of all our members, but Phil holds a special place in our hearts." (More about Phil in an upcoming edition.)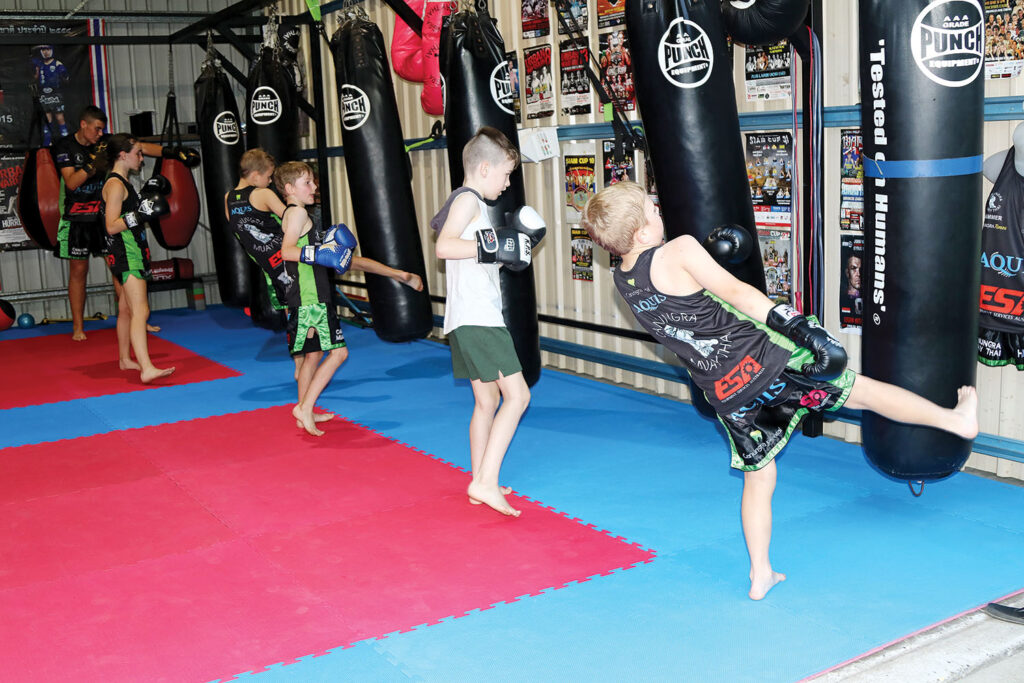 The Weights Gym at Grunt Fitness is open 7 days from 5.30am to 9pm. For the many Muay Thai class times and class types during the week, go to facebook.com/canungramuaythai or call 07 5543 4780 or 0419 761 725 to find out more.