'Refreshing' New Skin Clinic For Tamborine …
Very exciting news for 2023, a new skin clinic is being setup in the house beside the Tamborine Village Medical Centre!
The new skin clinic, to be set up in the conveniently located house beside the medical centre, will specialise in skin and offer additional services to the ones already provided by the current skin service at the centre – watch this space!
There will be a variety of doctors doing skin checks, biopsies, and excisions, In addition, other services will include: a State of the Art DermEngine creating mole-mapping, and if you have a 'spot of concern', Photodynamic Therapy (PDT) utilising LED light therapy can treat damaged skin cells and superficial skin cancers. Non-invasive Dermalux LED Phototherapy using a combination of Blue, Red, and Near Infrared wavelengths can boost collagen production, increase hydration, calm redness and irritation, and blitz blemish causing bacteria, triggering a whole cascade of skin enhancing processes which are gentle and safe with no downtime. As well, Anti-Wrinkle and Fillers will also be offered.
Nurse Natalie Loves Looking After People!
At the helm of the new Skin and Aesthetics Clinic in Tamborine will be Nurse Natalie Thompson. Nurse Natalie trained at the Latrobe University in Victoria and completed a double degree in Nursing, and Public Health. Nat has spent 15 years GP nursing with ten of those years solely concentrating on skin. After 5 years in the Castlemaine Hospital she relocated with her family to Queensland (for the weather!) to work as a GP Nurse focusing on skin at Jimboomba. Single mum of two, Nurse Natalie then joined Tamborine Village Medical in November and has greatly enjoyed working with the team. While Natalie's eleven year old son and seven year old daughter love to play basketball and soccer respectively, mum Natalie loves to go on a hike! Nat says she is always looking for a new mountain to climb with friends – with the kids joining her on a few of the shorter treks! Dressing up as a nurse as a little girl Natalie always knew she was meant to care for people – especially after the tragic loss of her own mum at an early age – her years at Uni cementing her life choice. As skin cancer is such a killer in Queensland, Natalie greatly advocates for preventative measures to keep on top of health at all levels of age – a practice that country folk can sadly often neglect. The new skin clinic will provide services greatly needed in Tamborine and surrounds, and under the watchful and caring eyes of Nurse Natalie, who says she "just loves looking after people", we know 'all things skin' for our skin will be in good hands! Thank you Nurse Natalie!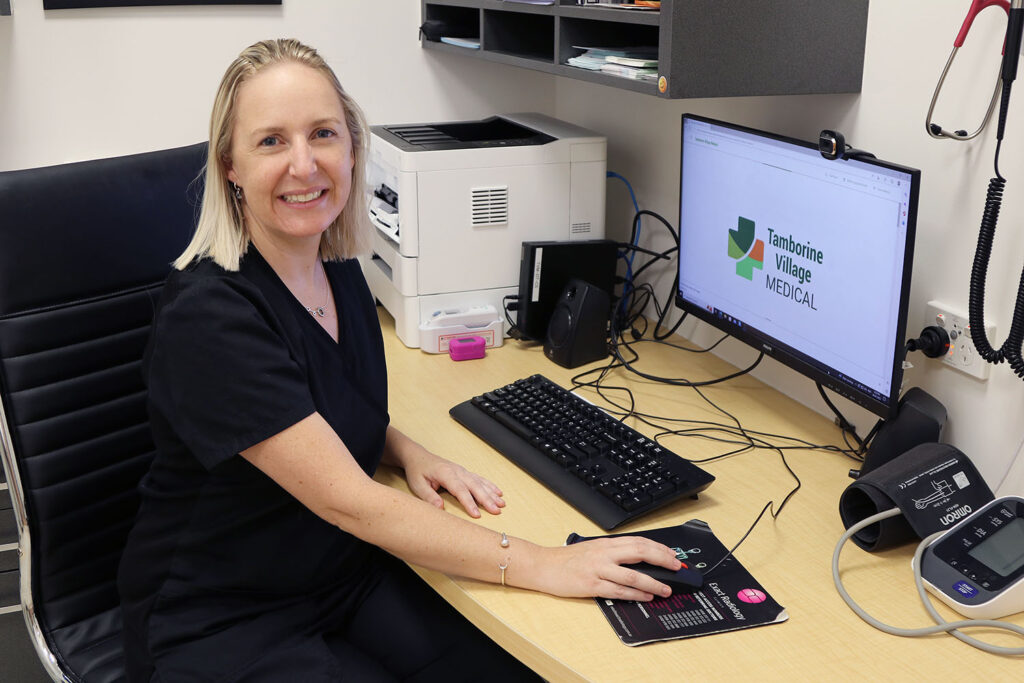 Dr Julian Fox, who previously set up skin and vascetomy services in Yarrabilba and now at Tamborine Village Medical, is offering 'no scalpel technique' vasectomy clinics, with the first to begin early February. Please call 07 5619 5599 for more info!