Jimboomba Toastmasters Almost 'Scooped The Pool' @ Public Speaking Contest …
A Jimboomba club almost scooped the pool at a recent speaking contest. New and experienced members alike either won or came runner up in all four Toastmasters speaking competitions held at the Jimboomba Library.
Flagstone resident Fiona Ramsay works in IT Sales Support and has been with Toastmasters since December 2021. Despite having never competed before, she won the Humorous Category with a funny and cheeky take on body language signals.
"It was exciting and made me a little nervous," she said. "It gets the adrenaline going to be pushed outside of your comfort zone."
Contestants are scored on various criteria such as speech development, effectiveness, physicality, and voice.
Fiona was surprised by the community feel of the event.
"The highlight for me was the support and encouragement from the other competitors. They really did wish me well even though we were competing against each other."
Cedar Vale resident and the club's acting President, Jean Turley relished Table Topics, a category where members are invited to speak on an impromptu subject.
"I felt an incredible sense of achievement, win lose or draw," Jean reflected. This is Jean's favourite segment and she made light work of the contest topic "With A Hammer In Your Hand," easily speaking for the allotted time.
"The highlight for me was the rousing support from fellow club members who had supported me on my path to competing. I will definitely compete again," she said.
The remaining two contests, International and Evaluation, were both won by Mundoolun resident and club Vice President Education, Marty Pouwelse.
"Speaking publicly is a challenge that gets easier with experience, which is why Toastmasters is so valuable," Marty said following the contest.
"Because I'm not as nervous now when speaking as I used to be, competing adds an exciting new challenge."
The Evaluation category tests a speaker's ability to present a high-quality evaluation of someone else's speech.
"The satisfaction of walking away knowing you've just showed up and done it is huge.
Not completely botching it was nice too!" Marty said.
The four contests proceed through several tiers, however, the International category is one that reaches a global level where the final winner becomes the World Champion of Public Speaking. Since 2009, this international accolade has been won twice by Queenslanders.
Marty is excited to be representing his Area at the Division level in March!
"Walking away with a couple of trophies was completely unexpected and the real icing on the cake!"
The Jimboomba Toastmasters Club will be running a series of Speechcraft Workshops in February for those wanting to improve their public speaking and communication.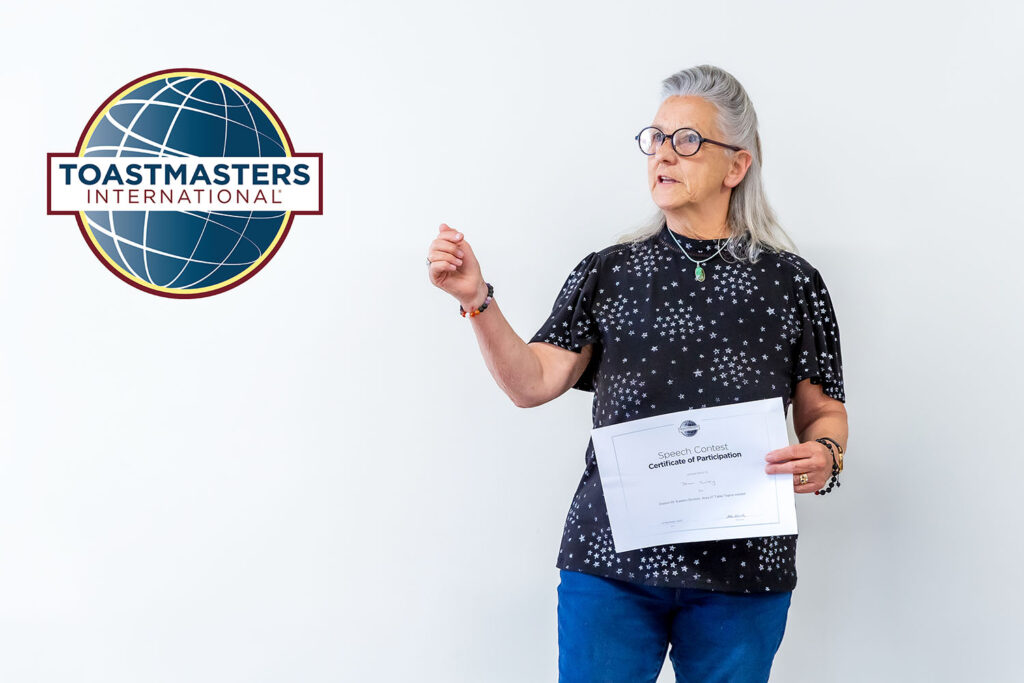 Visit jimboomba.toastmastersclubs.org to register
or call Jean on 0416 209 104