The Passing Of The Queen @ Beaudesert
Town Crier Syd Norman, with Consort Pauline Norman by his side, rang the official Town Crier bell and called to the people of Beaudesert to gather at the Cenotaph. Shrouding the bell with a black cloak, Town Crier Syd announced with a heavy heart "My bell is now muffled in a sign of respect and will be for 14 days." He went on to announce the death of our Monarch, Her Majesty the Queen, as "a moment of great sadness for all of her loyal subjects which will dearly felt around the world". A moment in time as Syd said "May Heaven welcome our Queen, God save the King."
A family, from Canungra, heard the bell and joined the gathering at the Cenotaph for the announcement.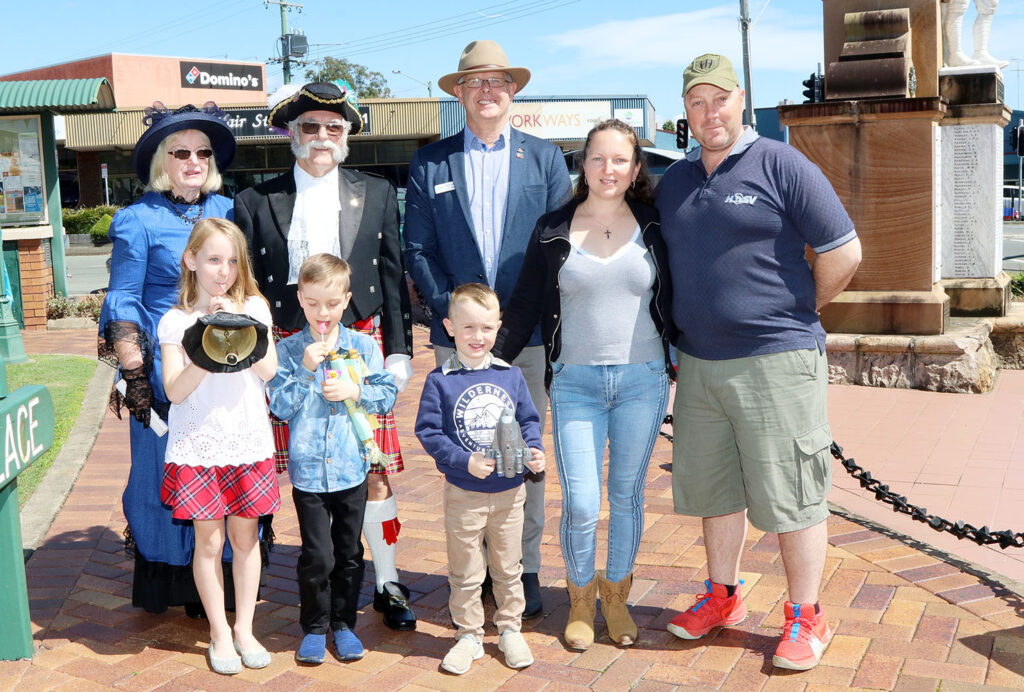 Mum Kateryna (Kat) commented that "It was beautiful, so many things have to change now, our kids see the Queen on the coin – this is history now!"
Their Dad Gavin, had served for four years in the army and commented that "at first it was an initial shock and surprise, not expecting it to happen just yet as she was so close to one hundred years". Gavin said he felt "a bit of sadness and anxiety for what's coming in the future, but also excitement of being alive when we have a King! It's fascinating – especially for my kids who, although the school has proactively explained who the Queen was and who the King will be, the closest they have come to Kings and Queens is from watching Frozen!"
The announcement showed great respect and honour for a complete life of dedication to the service of her people by a great Monarch. Rest in Peace Our Queen!