By Elena Ferrante
(Europa) 2021; 140 pages
I saw a film, The Lost Daughter, about Leda, an Italian academic, relaxing at a beach while she researches and writes up her notes for a series of lectures she plans to give at her university. A family arrives and interrupts her solitude. The film was edgy, harrowing, and stayed with me for days. I wanted answers to three questions. Why did Leda behave so despicably towards the family? Of the three likely characters, who was the lost daughter? And thirdly, did Leda die at the end of the film?
I was pleased when the book, translated from the Italian by Ann Goldstein, arrived for me to review.
As in the film based on the book, everything is quiet for the first few days and Leda is able to read and take notes without being disturbed. Then a family arrives from Naples. Loud and boisterous, they come to the beach every day. Leda is distracted and starts to take an interest in their activities. Nina is a young mother and Elena is her daughter. Their loving relationship brings back painful memories for Leda whose own mother, unhappily married, was always threatening to walk out. To add to Leda's despair, her relationship with her two daughters was not the best. Leda feels strong pangs of guilt.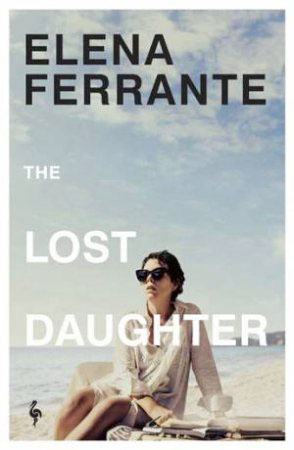 At the beach, there's a flurry of activity when it's discovered Elena and her doll are missing. The girl is found but not her doll; Leda has taken it.

Elena is distraught for days. Leda sees the hurt she's caused but keeps the doll. It doesn't end well.

Details given in the book enabled me to work out the answers to my three questions. Leda, however, is not the most reliable of narrators. Some friends who have read the book/seen the film agree with my analysis; others do not.

**** BC

Reviewed by Clive Hodges